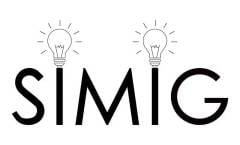 Spokes Pendant Light
The Spokes pendant lamp, designed by the renowned designer duo Vicente García Jiménez and Cinzia Cumin, is composed of simple lines that reflect the beauty of symmetrical lines. The Spokes lamp is available in four sizes and four colors.
Limited-time free delivery from EU warehouse: Enjoy the shortest delivery time and no duties now.
Processing time: 3 days, Delivery time to EU countries: 3-7 days
In EU warehouse:
Warm Light: 52 cm x 53 cm - Gold/White/Black, 70 cm x 73 cm - Black/White, 32 cm x 72 cm-Gold /White/Black, 62 cm x 42 cm - Gold/White/Black
Cold Light: 52 cm x 53 cm - Gold/White, 32 cm x 72 cm-Black, 62 cm x 42 cm - Gold/Black