Foscarini Poly Gregg And Foscarini Birdie Series You Must Have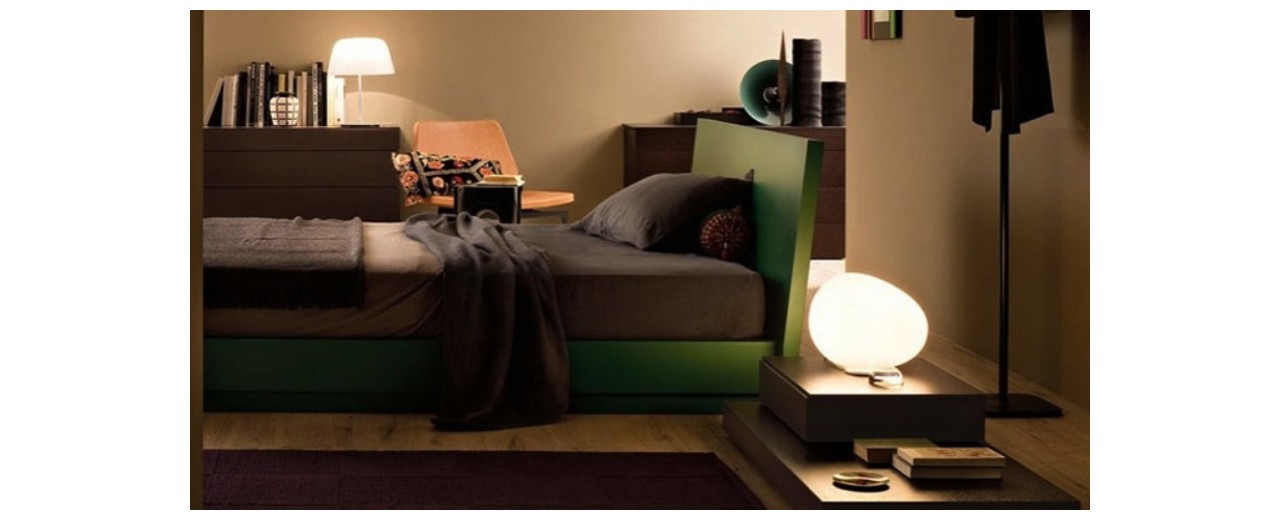 Lamps are not only lighting equipment, but also an ornament, and elegance is the characteristic that should be in an ornament. Roberto Palomba lighting products represented by Poly Gregg table lamps are just one of them, which can be used as lighting equipment or as your exclusive decorations.
Roberto Palomba Designer
Roberto Palomba and Ludovica co-founded Palomba Serafini Associati in 1994. Over the years, designers headed by Roberto Palomba have been designing products that transcend the trend. The goal he pursued was that lamps should not only bring aesthetic results, but should also bring happiness to people. Therefore, his lighting products (for example, Poly Gregg table lamp) have always been sought after by people.
Palomba Design Ideal Standard
The lighting design is bold and simple, without excessive decoration.
Roberto Palomba lamps contain the emotions of designers, so it is difficult for these works to be copied successfully in the market.
The lighting quality is very high.
Roberto Palomba lighting
I will choose a few very classic lightings from Roberto Palomba to introduce to you.
1. Foscarini Poly Gregg Series
Foscarini Poly Gregg Series include Poly Gregg table lamp replicas, Foscarini Gregg wall light replicas and Outdoor Gregg floor lamp replicas.
This modern style Poly Gregg table lamp replica is really very classic. The design of this table lamp is inspired by the pebbles by the river, so its shape is also very similar to a goose egg. It is also said that this table lamp is shaped like some kind of egg in ancient mythology, so the lamp symbolizes creation and rebirth. When you light this Poly Gregg table lamp, the white finish makes it look like a large pearl that glows at night. Very beautiful table lamp!
This lamp is only available in white, because if there are other colors, wouldn't it be weird when the Poly Gregg table lamp replica shaped like a goose egg emits colorful light at night? Moreover, the Foscarini Gregg table lamp comes in four sizes, so it will meet your lamp size requirements.
What about fixing the Poly Gregg table lamp to the wall? Then it becomes a wall lamp. Foscarini Gregg wall light replica still maintains its original personality: simple and elegant. You can place it in your bedroom, dining room or gallery to add an artistic touch to your surroundings.
Gregg Wall / Flushmount has three sizes, that is, you choose the size of this lamp according to the size of the room, and wall mural pattern. You can also use several Gregg wall lights wherever you need them, and install several Foscarini Gregg wall light replicas of different sizes for a beautiful appearance.
If you want a lamp that can be placed on the floor indoors or used outdoors, then this outdoor Gregg floor lamp replica must be your choice. Its irregular and beautiful shape is always amazing.
You can place Gregg Wall / Flushmount on your porch, living room, or patio, and let it lie quietly like a stone, waiting for you to light it up to provide you with light.
If you are worried that the floor lamp placed outside will be damaged by the rain, then designer Roberto Palomba can tell you that you don't have to worry about that. The outdoor Gregg floor lamp replica is made from a white rotational moulded polyethylene diffuser attached directly to a polyester powder coated zinc alloy base. These materials of the floor lamp are weatherproof, so you can use the Foscarini Gregg floor lamp in your yard or garden.
2. Foscarini Birdie Series
Foscarini Birdie Series include Birdie floor lamp replicas and Birdie table lamp replicas.
The source of the Birdie floor lamp replica's design concept is very simple and easy to understand: a small branch of a tree is waiting for a bird to come and rest. You'd think this is an interesting lamp.
The Birdie floor lamp replica's shade is made of polycarbonate, and the slender steel stem makes it feel like a slim lamp that doesn't seem to take up too much space anywhere.
This Birdie floor lamp replica comes in many colors, such as white, blue, etc. You can choose the color of the lamp according to the surrounding environment of the room or the main color of the decoration. If you are a woman and want to buy a Foscarini Birdie floor lamp for your living room, then I recommend you to use the orange one. If you are a man looking to buy a Birdie floor lamp Foscarini for your home, the grey or blue one is perfect for you.
Want a miniature version of the Birdie floor lamp to put on the desktop? Then you must come and see the Birdie table lamp replica. The lampe Birdie table, which has the same design concept and manufacturing process as the Foscarini Birdie floor lamp, is very suitable for use in rooms with small spaces.
Lampe de table Birdie Foscarini has several colors and two sizes. You can use it as a bedside lamp or put it on your desk as a reading light. You can also place the table lamp on your living room table and combine it with other lamps to light up your living room. The shape of this Birdie table lamp replica gives people a lively feeling, if you are shopping for a table lamp for your little one, then this Foscarini Birdie table lamp must be in your shopping cart.
The lamps mentioned above are perfect for you who care about the appearance and practicality of your lighting. If you want to know more information about lights, you are welcome to click on our website and contact us.
Related posts

If you are ready to make your home lighting look more creative and eye-catching, don't miss...